"Vocational activities provide an individual with more meaning in their life, that distract from more troubling elements they may be living with, and they will also provide transferable skills which people can deploy in other areas of their life." Tom, service user at Workbridge.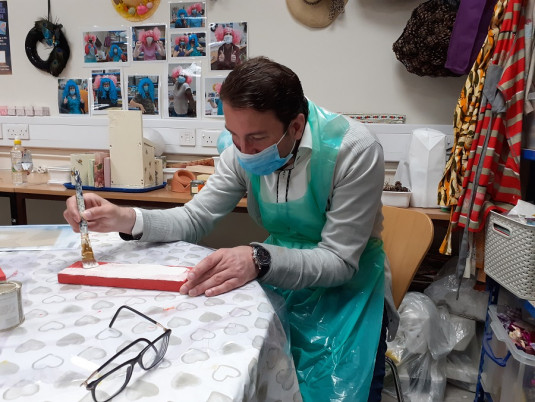 We're really proud of Tom, community service user at Workbridge and Neelam, patient at St Andrew's Healthcare for talking about their head injuries with the Neuro Rehab Times. Both individuals attend our Workbridge service in 2021 and bravely shared their story of living with an acquired brain injury, vocational support and rehabilitation with the media outlet in July 2021.
If you'd like to read the full article with Tom and Neelam (we really recommend you do) visit the Neuro Rehab Times website here:
St Andrew's - How vocational work supports rehab (nrtimes.co.uk)
Want to find out more about how Workbridge can support you?
Find out more information about our vocational services and get in touch to arrange a tour and taster session with us in Northampton.